UV Coatings are very popular for packaging printing and for covers of magazines, brochures and cosmetic boxes. etc. Packaging available in 20kgs and 200kgs.
---
SC102 CREST UV Coating 102
High solid content (~100%) UV curable varnish. It provides high gloss finish with no yellowing and has excellent scratch resistance.
---
SC103 CREST UV Coating 103
UV curable varnish with high gloss finish with good scratch resistance and adhesion.
---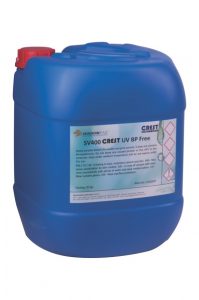 SC400 CREST UV BP Free
High solid content UV curable varnish. It is benzophenone free with low toxicity. It is safe to apply on food and toy packaging.
---